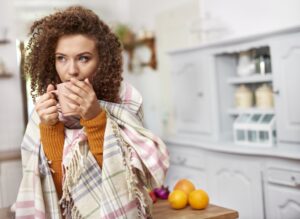 Uh oh, nobody likes to hear the term "cold spots" unless temperatures are balmy and we're in the middle of the summer. But if you've looked out the window recently, you'll know that we're not in the summer and we're almost actually in winter. So, if you're dealing with cold spots in your home, then you're likely looking for a way to get rid of them.
Well, the good news is that the first step towards getting rid of cold spots is acknowledging that you have them! Sometimes, cold spots can be an occurrence in specific types of homes like ones with new additions, large single-paned old windows, and drafty corridors. However, most of the time a cold spot can be attributed to the need for furnace repair in Livingston, MT.
Today, we're going to take a deep dive into why cold spots occur and what you can do about the ones in your home!