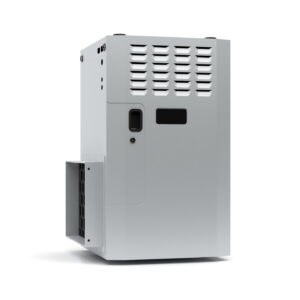 Furnaces are still running strong these days, since the temperature has yet to warm up past the point of being chilly. Don't worry, we'll be the first to excitedly tell you when your furnace finally gets to take a break for the year! And by that point, we'll have switched out blog topics over to air conditioners, since those will be necessary at that point.
For many furnace owners, May is the time when issues are at their worst. The system has been running all fall, winter, and spring, and it's just hit its limit. Common repair needs crop up at this point in the year and homeowners can be frustrated at the very least.
When it comes to furnace repair in Belgrade, down below are the three most common furnace issues we see. Don't worry, we'll walk you through how to tell if your furnace is suffering from these issues, and our team is standing by to help you when you're ready to get started!
A Cracked Heat Exchanger
First things first, let's get the most dangerous and important issue out of the way first. A heat exchanger undergoes a lot of temperature change, pressure, and stress throughout the heating season. It's the component that's responsible for keeping fumes like carbon monoxide, smoke, and natural gas out of your breathable air while allowing heat to pass from one area to the next. Without a heat exchanger, a furnace would be a much more dangerous appliance that we probably wouldn't supply for customers.
However, over time, your heat exchanger can run into problems and become cracked. If it cracks or dents, you could be dealing with gas or carbon monoxide leaking into your home.
If you detect any foul odors, immediately shut your system off and contact our team for support. This could indicate a flammable gas leak.
If you're suffering from headaches, nausea, memory loss, fatigue, or dizziness, then we urge you to shut your system off and seek medical help. This could be the start of carbon monoxide poisoning. We can help fix this problem once you're safe and secure.
A Clogged or Broken Air Filter
The air filter is a vital component of your furnace system. We talk about it all the time on this blog, but we want to talk about it in a different way this time.
Sure, you might remember us calling for you to change your furnace's air filter every 1-3 months, but what if you do that and still encounter a problem with it? Well, there could be two problems afoot.
Your air filter could be broken. A broken air filter should be repaired by a professional, or replaced completely.
Your home could need an air filtration system. If there are too many contaminants, then your air filter might need some support.
Malfunctioning Thermostat
Finally, your thermostat acts as the coordinator between you and your furnace. If your furnace is failing to meet temperature demands, or it's just not turning on when it should, then you might have an issue with the thermostat unit.
Our team can provide you with minor thermostat fixes, and we can even replace the whole system if that's what it takes. We're experts at diagnosing and fixing even the most complicated of problems.
Call Ambient Air Solutions for help with your furnace system. Simplifying Heating & Cooling!