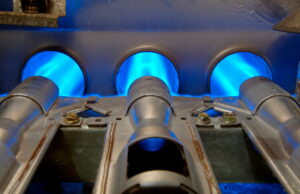 How important is a water filter when you're drinking water from the tap? Or how important is it that you strain your pasta before you cook it? We use filters in different aspects of our lives, but when it comes to HVAC systems, our furnace filters might be the most important. Furnace filters do a lot more than just improve our indoor air quality. Their main job is to actually protect the interior components of your heating system so it lasts longer and functions efficiently.
We're going to go into some details about the reason why furnaces, and other forced-air heating systems, come with filters. We'll talk about how replacing your filter can help mitigate the need for furnace repair in Helena, MT.
Sound good? Great! Then let's get to the point and talk about the need for furnace filters.
The Point of a Filter
So many appliances and expensive pieces of machinery we use these days have filters. Cars have filters, water systems have filters, and our heaters have filters as well. Sometimes they're for personal comfort reasons, and sometimes they're for longevity purposes. In the case of your furnace, they're for both!
The main point of a filter in your forced-air heating system is to protect the sensitive interior components from collecting dust, debris, hair, pet dander, and other contaminants. These things can gunk up the intake area or even the heat exchanger, causing much more precarious operation. When contaminants infiltrate the interior parts of your heater, you get a less reliable source of heating and you're much more likely to run into problems down the line.
And yes—that air filter definitely helps the quality of your indoor air. While it might not be the sole or even most important purpose of the filter, it definitely doesn't hurt!
"What Can I Do?"
Now that you know how important the filter is in your heater, there are some steps you can take as a homeowner to mitigate problems and generally help your system run better.
For starters, you can replace the air filter every 1-3 months depending on how heavily your heater is used. The process of replacing the filter depends on the model of furnace you have and the type of filter it uses. Many furnaces use disposable filters that are meant to be thrown out and replaced by brand new ones you can buy at a store. Your furnace's manual should specify which type of filter this is and the exact size of the replacement if it's disposable.
Many other furnace models have filters that can be washed or cleaned by hand and replaced quite simply. Don't worry about how intensely it needs to be cleaned, as long as you dump out most of the contaminants on a regular basis, you're bound to get the most out of your furnace.
Call Us
If you run into any problems with your heater, or you're starting to suspect that your filter isn't the right size—don't hesitate to call us. This is an important component of your heating system, and it requires the craftsmanship of professionals for targeted repairs.
Contact Ambient Air Solutions today for quality furnace work. Simplifying heating & cooling.