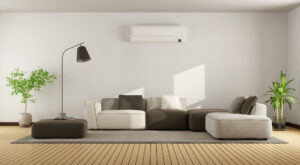 We talk about ductless mini splits a lot, but we want to give ourselves a chance to explain why. Ductless heating and cooling is an essential part of the HVAC industry that homeowners need to be aware of. If you've got a home that's small, or perhaps even a cabin that you've built with the help of family members, you don't have to invest in the ductwork to stay warm during the winter or cool during the summer. There are alternatives out there, and we need to make that absolutely clear.
Does this mean that everyone needs to have a ductless mini split in Bozeman, MT? Well, no. But it means that everyone should be aware of the options in the HVAC market.
Keep reading as we explain why ductless systems are a good choice. Make sure you call our team if you have any additional burning questions!