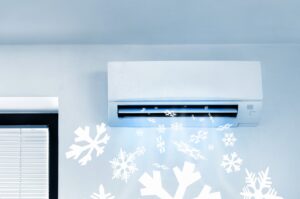 Absolutely not! We want to be very clear that we're always around to provide maintenance to systems that need them, especially high-quality ductless units. But the truth is that things are more complicated when it comes to ductless heat pumps, and maintenance services in general, so we figured it warranted a blog to discuss some of the more interesting details of this kind of service.
Firstly, if you're wondering how often your ductless AC in Bozeman, MT requires maintenance, it's twice a year. More on that later.
But then if your next problem is identifying the best times to invest in maintenance, that would be spring and fall. However, as we'll discuss down below, late maintenance isn't necessarily that much worse. It's more about convenience than it is about the integrity of your ductless HVAC technology. So, keep reading so we can discuss this in greater detail!