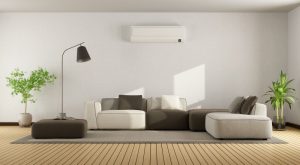 Homeowners have a huge disadvantage when shopping for a new cooling or heating system. Many people haven't considered air conditioning or heating technology in years, decades, or more! So, when they're looking into systems to run efficiently in their home, they tend to heavily weigh the conventional comfort systems over newer, over more advanced systems, like heat pumps.
That can be a problem, especially when heat pumps are proving time and time again to be perfect for certain homes in our area. When it comes to an HVAC system in Livingston, a central air conditioner might not cut it.
If you've ever wondered about what kinds of comfort systems would be right for your home, then you've come to the right place. We've put together a list of some unique advantages that are provided by a heat pump. These advantages make heat pumps perfect for certain homes, so pay close attention to how your home relates to what we're about to say.