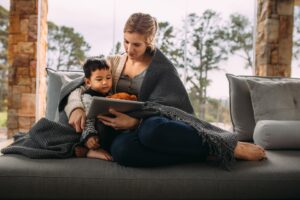 We put a lot of stress on our furnaces during the winter, and it's not really by choice. Living in a climate like ours means we need to devote a good portion of our budget to keeping temperatures warm and cozy indoors until the spring comes. This means that there are some good practices that homeowners can take that go a long way when it comes to furnace health.
Sometimes there's just no avoiding it—your heater might need furnace repair in Belgrade, MT. Or, it might be in rough shape to the point where replacement services might be necessary. Our team can help walk you through this difficult time, but also we'll provide you with some tips that can help you keep your furnace running well.
Keep reading and we'll talk about three awesome tips that can help homeowners keep their furnaces running smoothly throughout the rest of the fall and winter this year!
1. Regular Heating Maintenance Is Vital
The first tip we'd like to talk about is scheduling heating maintenance. It might seem like a silly thing to remind homeowners about since it's more up to the professional who provides the maintenance to get it done right than a homeowner—but bear with us.
Maintenance is actually one of the most frequently skipped services that homeowners cut from their budget. It's easy to forget, and since it can be scheduled at any time during the year, people tend to gloss over it or forget about it until it's too late.
While you're here, why not schedule a furnace maintenance appointment with our team for a convenient time that works for you? This will ensure that your furnace runs exactly as it should in the coming months.
2. Pay Attention to Any Noises or Smells That Come From Your Furnace
Furnaces can tell you that there's a problem going on in their own language—the language of sound and smell!
Noises like booming, buzzing, constant clicking, rattling, and banging are signs that you need fast and effective furnace repairs. Smells like rotten eggs (usually the scent of flammable gas leaking from the system), smoke, or other types of fumes can be a sign of a safety concern as well as the need for furnace repairs.
While your heater might not smell like a beautiful meadow or lavender, it should never smell or sound like an odorous problem in your home!
3. Change the Air Filter on a Routine Basis
Your air filter is a component that's vital to the functionality of your heating system. We're not asking homeowners to change it weekly, that would be too much and it doesn't really need to be changed that often. All we're asking is that homeowner change their air filter every 1-3 months during the busy seasons.
This component will trap contaminants that would otherwise do harm to the internal components of your furnace, and instead, you can clean them away so they leave your home. If you need help changing your air filter, or if you think your filter is broken, then you should call our team for help!
Contact Ambient Air Solutions for expert furnace repairs. Simplifying Heating & Cooling.