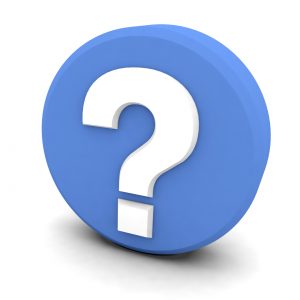 Now that we've got plenty of time to spend at home, there are many homeowners who have started the inevitable internet search for their next air conditioner that will replace their broken one this year. We get it, for many of you out there it's been over a decade since you last invested in a cooling system. Well, since then there have been huge numbers of technological advancements, as well as changes in the industry, that have lead to some unique ways to cool a home.
So, if you find yourself wanting to purchase air conditioning service in Helena, but you're unsure of whether to invest in another central air conditioner or a ductless mini split, hopefully, we can provide answers to some of your questions. These systems differ substantially, and it's only right to keep you informed so you can make the best decision possible when it comes to your home comfort.
Conventional vs. Unconventional
The decision to buy a central air conditioner vs. a ductless system is one that homeowners have been making for a generation. These units not only differ in efficiency levels and price, but they differ in exactly how they function. In this post, we'd like to discuss the unique advantages and disadvantages of both, as well as how they run in greater detail. The best-case scenario is that you exit this blog feeling a little more certain about what kind of cooling system you'd like to utilize in your home.
Central AC
Central air conditioners are the gold standard of cooling systems. They run inexpensively compared to ductless systems or other types of heat pumps, and they're as effective as they come. They utilize refrigerants and coils to condition air at a central location and eventually distribute it throughout your home when it has been cooled. Here are some characteristics you can expect with a central AC system.
Easier to work with. Every HVAC technician on the planet should know how to deal with a central air conditioner. They're widely used and available in our country.
Less expensive. Central air conditioners, while still a little pricy to invest in, are less expensive than their high-efficiency counterparts.
Requires ductwork. Central air conditioners require ductwork to use. This is fine for homes with furnaces or ducted heating systems already but can be expensive and intrusive for homes without them.
Ductless Mini Split
Ductless cooling systems function similarly to central air conditioners except for one crucial difference. The cooling process is broken down into two locations. The outside cabinet is responsible for cycling the refrigerant from outside to inside, while the indoor air handlers are responsible for blowing the cooled air directly into your home. This process allows for a more customized, high-efficiency cooling approach that can't be done by a central AC unit. Here's what you can expect.
Flexibility and customization. Since cool air can be distributed by an air handler, these units can be installed in any room for a customized approach to comfort.
No ductwork. Keep your home duct-free.
High efficiency. Lower your monthly energy bills.
High cost. While initially costing more than a central AC system, the decrease in energy usage can make these systems well worth it.
When you're ready, give the team at Ambient Air Solutions a call for your preferred cooling solution. Simplifying heating & cooling.