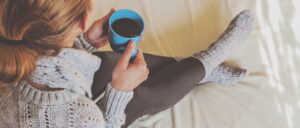 We're not sure if you noticed, but Montana is pretty far north in terms of our other American neighbors. Sarcasm aside, winter is nothing to scoff at here. Before long, we'll be snowed in and after being stuck with friends and family for the whole year already, the board games are going to get old pretty quickly.
While we figure out new hobbies and discover new things to watch, it's vital to make sure that your heater runs as it's supposed to. After all, a malfunctioning heater could turn just an average winter day into a living nightmare, so we'd like to help you prevent that from happening.
Kick back, relax, and listen to the experts on heating in Bozeman, MT. We'll give you three awesome tips that can extend the lifespan of your system, stave off repairs, and keep you happy for longer.
All About the Benjamins
Look, we're not just here to tell you how to make your home warmer and cozier this year, we're also here to talk about how you can save money with your heating bills. Efficient heating systems don't just work better, they consume less energy or fuel and lead to you having more money in your wallet. So yes, in the end, it's all about the benjamins.
Change the Air Filter
Forced air heating systems like furnaces and heat pumps require a steady stream of intake air that comes from your home. Think about it, there has to be air sent into the heater to be heated, right? This air can pose a threat to your heating system's more sensitive components if it's not filtered. Contaminants like dust will gunk up your system and could cause your heater to break down much sooner down the line than it would otherwise. This is why every heating system comes with an air filter!
Homeowners are encouraged to change their heater's air filter once every 1-3 months. This guideline can vary depending on your heater use, but basically, it ensures that adequate air gets through to the heater while ensuring the system remains in perfect condition. Just doing this one simple task can improve your air quality, heater's efficiency, and make your home feel more comfortable.
Seal Your Home
How much air escapes when you open your door? How about the air that escapes when you open your window? It's a lot. We know that most people don't keep their doors and windows open during the coldest months of the year, but even closed doors and windows can leak a substantial amount of heated air.
You're never going to achieve the heater efficiency that you want if your home is drafty. From old warped wood to single-pane windows, there is a multitude of ways for air to escape your home, forcing your heater to work overtime. Seal things up tightly, and keep things closed to maximize the heating potential of your system.
Get Things Fixed Quickly
If your heater runs into a problem, waiting until spring might sound like a good idea, but it rarely is. Heating problems can compound, which means one causes another, and before you know it you're dealing with a full-fledged heater breakdown. Nip this in the bud by calling our team for expert heater repairs at the first sign of an issue.
Call the Bozeman experts at Ambient Air Solutions to get your heater taken care of. Simplifying heating & cooling.