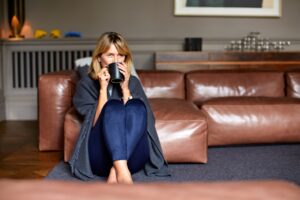 What does simplifying heating & cooling mean? Well, it's a combination of a lot of things. For starters, we believe in the philosophy that HVAC in Bozeman, MT shouldn't be complicated from a homeowner's perspective. You want quality heating or cooling service at an affordable rate without any of the hassles that might come with that. You want an HVAC provider to actually prove to you that they care, and show how comprehensive their service is with some kind of warranty or guarantee.
Well, we're just going to come out and say that we're the best at what we do here in Bozeman. There's a reason why people choose us over whatever other large professional companies exist in the area. We don't like to brag about our service perks, but we want to make them very clear in case you've been getting the short end of the stick when it comes to your heating service this year.
It's Simple
Our motto is simplifying heating & cooling because we believe that it should be simple. It shouldn't be a hard decision when figuring out whether we're the best team to provide you with quality heating this winter. In fact, if you read what we offer below, we promise the decision will become quite clear.
The Best Warranty in the Area
Remember the good old days where you could feel peace of mind anytime a professional technician repaired a device, knowing that it wasn't your fault if something went wrong? With so many fees, insurance issues, and a low threshold for excellence, too many professionals will provide expensive repairs while your system has trouble again in a month.
That won't happen when you work with us. We provide a 60-day labor warranty on repairs, which means you're in the clear for two months. You don't need to worry about who to blame for the problem, or what to do next, we've got you covered. It's simpler that way.
A Whole Slew of Certifications
You'd probably be hard-pressed to find a professional technician that wasn't NATE certified these days. Though, how many teams do you know in the area that are both NATE and EPA-certified, as well as Fujitsu and Daikin-certified? Oh, and we almost forgot our Colman Premier Dealer Award that comes along with those certifications.
Many pros are capable of providing technical support for your HVAC systems, but we're uniquely qualified. We have connections with the right brands of reliable systems, and our extensive training means we're really the best team to call for quality care.
Emergency Service—A Necessary Need
We're going to be brutally honest. HVAC problems never occur at a convenient time. They're usually in the middle of the night, on the coldest or hottest day of the year, or during your holiday party where your first priority is keeping your family and guests comfortable. While this would normally lead to panic, our team can be there when you need us.
We offer 24/7 emergency support which is exactly what it sounds like. Call us at any time, any day, of any week and we promise we'll get to the bottom of your HVAC mishap.
Call Ambient Air Solutions for the personalized care that you deserve. Simplifying heating & cooling.