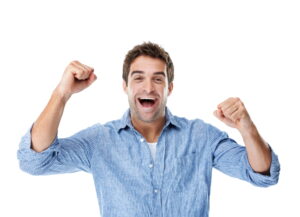 This blog is a two-parter. The first is about why springtime is the time for AC maintenance before temperatures get hot. The second part will be about some of the lesser-known benefits that come with a maintenance plan like ours. The more you know about what maintenance offers, the more it will feel like a no-brainer to quickly sign up for a maintenance program and get your AC the care it deserves!
This is exciting! We've been waiting a long time for spring and it's finally here. The need for AC maintenance in Bozeman, MT signals that it has actually arrived, so we should take some of this time to celebrate. While you're deciding on how much of your budget should go to maintenance or repairs, why not take one of our many amazing local hiking trails, or start grilling some burgers on a sunny day for the family!
Why Maintenance in the Spring?
Maintenance is usually performed in the springtime for a very specific reason. This is because temperatures are mild–that's it! Mild temperatures mean that your air conditioner isn't running yet, and your heating system is barely required to keep your home comfortable. May is a great example of a month where it's perfectly normal to enjoy 60° weather outside for a whole week and never really need a powerful heater or air conditioner.
So, when homeowners are not using their heating or cooling systems, they're less likely to call for professional support. This means our schedule frees up and we have more time to perform maintenance. So, when you call us to sign up for maintenance and get your AC tuned up, we have a wide-open schedule that can work to your convenience.
Is Late Maintenance Still Acceptable?
Absolutely! We never want to push homeowners away from maintenance entirely because they can't afford it for a particular season. Life can come out of nowhere, and some homeowners just don't have the budget to schedule spring maintenance. We can perform AC maintenance in the summer and fall if that's what's needed.
The truth is that you need maintenance on your cooling system at least once a year. This routine service will save you money in the long run, so even if you're on a tight budget, this should be one of those expenses you don't go without.
Why Invest in Maintenance at All?
Maintenance is an incredibly valuable service. When you sign up for maintenance, our professionals will perform an extensive inspection of your air conditioner, noting any small problems or faulty components. We'll even provide repairs and adjustments to ensure your air conditioner works flawlessly.
All of this ensures that you're ready for the summer. Peace of mind is valuable since nobody wants to run their air conditioner in the summer with a latent sense of anxiety that threatens their comfort. Our team makes sure to give you the go-ahead for your cooling system, giving you the inspection required for powerful air conditioning in the future.
Contact Ambient Air Solutions to schedule AC maintenance today! Simplifying Heating & Cooling.