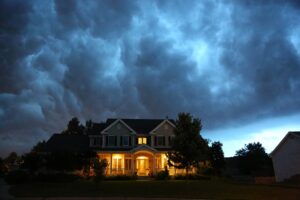 The hardest part about HVAC services isn't the technology or the service itself, but rather finding the time and the right team to call when you need professional work done. Just like when your car breaks down, there are some moments where you just need a professional to take a look no matter how much of an industry veteran you are. This isn't a bad thing; knowing when to let a more skilled, knowledgeable, and well-trained technician work on your HVAC in Bozeman, MT is still a difficult task.
We'd like to give a bit of information for homeowners that might be on the fence. Sure, your heating system still works, but it doesn't provide your home with heat unless it's making noises, giving off strange smells, or it's just causing your heating bill to skyrocket. We'll discuss a few strategies to determine whether professional service is right for you!
Professional Service Leads to Guaranteed Results
Nothing feels worse than spending hours or even days working on a project, only for it to come out botched. Your time is precious, and even though working on DIY skills might feel good, your efforts might go to waste if you don't get the job done properly. This is where a technician can be an amazing resource.
Licensed HVAC technicians, like the ones on our team, are properly trained and insured. This means that you're not held liable for anything that goes wrong, and you're almost guaranteed to get your system fixed properly. We say "almost" because sometimes, there's just no repair that's going to fix an HVAC system that needs to be replaced, and we'll still help with those services!
Diagnose a Problem Correctly With an Expert
Diagnosing an HVAC issue correctly is an art form. We need to run tests on your system, inspect it both inside and out, and figure out if the problem is something that can actually be fixed. All of this comes with years of training that each of our technicians goes through, and the product of that training is expert diagnosis.
If you're not sure what the problem is in your heating system, or you're not even sure you have a problem, you should still call us for support. We can target the source of a problem and even give you the green light if your system is a-ok!
There Are a Ton of Ways to Save!
Professional HVAC services have a reputation for being expensive. But that doesn't have to be the case!
Maintenance program. Joining a maintenance program will save you money in the long run and actually prevent repairs from popping up. This is a valuable way to cut costs as low as possible.
Tax credits on new systems. Need a new heating system? Our technicians can tell you about some nifty tax credits that are being dished out for homeowners looking at efficient heating replacements.
Manufacturer rebates. Some new models on the market are backed by manufacturer rebates, which is yet another way to save big!
Contact Ambient Air Solutions to invest in high-quality professional services! Simplifying Heating & Cooling.