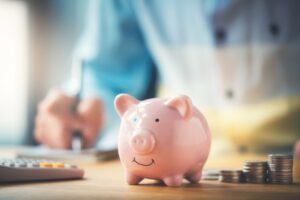 We understand that purchasing a new HVAC system for your home or business can be pricy. At the same time, it's impossible to live in Montana without a working heating system.
Whether you need urgent furnace repair in Bozeman, MT for your current system, a new furnace or air conditioner, or an upgrade to an older unit, financing is a great option to cover your expenses.
Ambient Air Solutions offers financing for both residential and commercial installations through Synchrony. We understand that many families and businesses don't have the funds needed for vital HVAC purchases, especially when replacements are unexpected.
Financing a new HVAC system or repairs also allows you to keep your emergency funds available for other potential uses. You might be wary of financing such a major purchase but read on to learn about its many benefits.
Don't Delay Getting a New HVAC System
If your furnace or air conditioner needs repairs, it's vital that you get them done as soon as possible. Ignoring problems with your HVAC system will only make them worse, leading to potentially costlier repairs down the line. Financing is an option for repairs that cost more than $1000.
By financing your purchase, you'll have access to the funds you need, when you need it. You won't have to make do with a system that isn't meeting your needs or keeping your home comfortable. Instead, you can get the HVAC system you need right away, keeping you and your loved ones healthy and happy.
Save Money by Upgrading Your Purchase
Buying the least expensive heating or air conditioning system might seem like the best option when your budget is tight. However, when you finance your HVAC purchase, you can actually save money in the long run by upgrading to a more energy-efficient system that'll save money on your utility bills.
Improve the Value of Your Home
If selling your home is a possibility in the next several years, having a new, energy-efficient HVAC system will be a lucrative selling feature. Financing can also increase your credit score when you make payments on time.
Avoid Straining Your Budget
Purchasing a new HVAC system can put a lot of stress on your cash flow. By financing your purchase, you'll avoid the stress of having to dip into your savings or cutting costs in your household budget. Enjoy the peace of mind that comes with a reliable HVAC system without blowing your monthly budget.
Financing isn't the only option to help with purchasing an HVAC system. There are tax credit programs available to assist homeowners with the purchase of high-efficiency HVAC systems. When you replace outdated, inefficient equipment with the best in new ENERGY STAR-certified systems, you may qualify for one of these programs. There are also rebates available from manufacturers and local utility companies.
Ambient Air Solutions stays abreast of all tax credit and rebate programs available to Montana residents. Here are some of the rebates that may apply.
Montana Department of Revenue
Montana DEQ
Environmental Protection Agency
Federal Residential Energy Efficiency Tax Credit
Northwestern Energy Rebates
Curious to learn more about financing your heating or air conditioning system? Contact Ambient Air Solutions today and we can simplify the financing process for you. Simplifying Heating & Cooling!