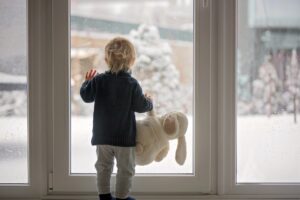 We love talking about electric furnaces on this blog. Especially when it reminds us of our customers' faces when they realize that they can indeed have a powerful furnace heating system in their home that doesn't have access to natural gas. It's true—heaters come in all shapes and sizes and furnaces are no exception.
However, before we dive right into the installation of an electric furnace in Helena, MT, we need to dispel some of the myths surrounding it. No, electric furnaces aren't less efficient than gas furnaces by default. And no, unless you try to set it up yourself, you're not going to have tripped circuits and reoccurring power issues.
It's entirely possible that your home in Helena is adequately heated by an electric furnace for a low cost with no problems at all. But first, we need to talk about the basics of how these systems operate.