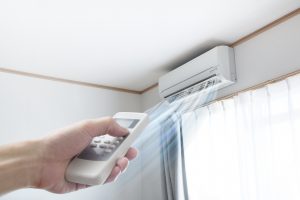 Many homeowners have heard of heat pumps, but not as many have heard of mini splits. These mini wonders are gaining in popularity not just in the US, but around the world.
Once you know that a mini split is a type of ductless heat pump, you'll get a sense of why they're so popular. Heat pumps provide both heating and cooling and 2-in-1 systems are a sought-after option for homeowners looking to replace two systems with one.
Perhaps you've been wondering if a mini split HVAC in Gallatin County, MT is the right choice for your home. We're here to tell you the ductless mini split could very well be the system you didn't know your home needed. Read on to learn about these mini wonders.
Are Mini Splits Good For Cold Climates?
You might think that an HVAC system that can supply both heat and air conditioning to your home might not do either one as well as a traditional, central unit that either heats or cools. With our cold, freezing winters, we get why that's a possible concern you might have.
Just like heat pumps, the technology behind mini splits has advanced a lot in recent years. They've become better able to work efficiently in extremely low temperatures thanks to a lot of research and development.
The efficiency of a mini split is due to the fact that it doesn't rely on ducts to deliver the conditioned air throughout your home. It's not being lost in the walls or leaked out of outdated ductwork. Air handlers are mounted on the walls of the rooms of your home, eliminating the need for problematic ductwork.
When you consider that many homes in Montana have secondary heat systems such as fireplaces, you shouldn't have to worry that a mini split won't be able to heat your home.
The Mini Split's Flexibility and Customization
Those air handlers we mentioned? That's the key to what makes these systems so unique. The air handlers provide a lot of flexibility because you can set each air handler to different temperatures. In other words, you no longer have to heat or cool your entire home. You can choose to heat or cool one room in your home.
Here are some household scenarios that are perfect for mini splits.
Telecommuters and stay at home parents or caregivers: Do you have stay-at-home parents in your household? What about telecommuters who work from home? Instead of heating or cooling the entire home, you can set specific air handlers to the desired temperature based on what rooms you tend to use on weekdays. This results in a lot less energy usage!
Multi-generational households and hot or cold family members: Are there elderly family members in your household who are never quite warm enough? What about people who are always hotter than everyone else? A mini split is almost like a zone control system. You can choose to heat or cool your bedrooms based on individual preference.
If you're interested in a two-in-one option for your next HVAC installation, ask us whether the mini split is right for your home.
Contact Ambient Air Solutions today for professional HVAC services. Simplifying Heating & Cooling!