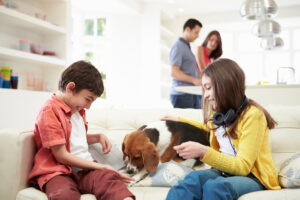 Things get brutally cold here in Montana during the winter. Not many people know about our climate, but everyone who lives around here knows how important a trustworthy HVAC provider is. Having sensible work done on your heating system in the middle of the winter, for an affordable price, is not a luxury but a necessity here. We're going to talk about ways you can move on from your HVAC technicians that aren't making you happy.
There are some things you should always prioritize when it comes to the service of your HVAC in Livingston, MT. There are ideals, values, and other important aspects of service that you should never compromise on, no matter what anyone says. Keep reading while we list out the vital things to remember when looking for the best HVAC experts in Livingston. (Here's a hint, it's us!)
Simple Service for Complex Systems
There are many DIY tutorials on the internet these days. Too many people make videos, write blogs, or even compose entire essays about how it's cheaper to fix your own broken heater instead of calling for a professional. They masquerade these complicated systems as being much "simpler" than they actually are. When in reality, the moment you open up your heating system and start making matters worse, your warranty is voided and you've done yourself a disservice.
Here at Ambient Air Solutions, our motto is "simplifying heating & cooling" because, while the systems are complex, the service can be simple. We won't bog you down with details if you just want your heating system repaired or replaced to keep your home comfortable this winter. That's service that takes your needs into account.
Licenses and Certifications
Don't forget about licenses and certifications! These are the prime way you're going to differentiate the decent pros from the exceptional ones. The best pros in our area have NATE and EPA certifications since these are nation-wide badges of excellence that signal they're well-equipped for the job you need.
Go ahead and take a look at what's required to get these certifications. It's not a walk in the park! Professionals who have earned them have proven that they're dedicated to making systems work efficiently.
24/7 Emergency Service
Livingston winters are cold. Sometimes, when temperatures drop below zero and roads are icy, your heater could stop working. While we'd like to avoid this from happening, it does every once in a while for certain homeowners. A team that offers 24/7 emergency service means they'll try as hard as they can to get to you when you need it.
With such brutally cold winders sometimes, it's so important that you get the service you need when you need it. Waiting to get your heating back on just isn't possible for many homes in our area, which is why it's important to choose a team with 24/7 emergency services.
Just Choose Us
Want to make a hard decision easy? Check off all the boxes we just mentioned today by signing up with us. Our team provides round the clock heating repairs, as well as maintenance, installation, and replacement services. We've got your back when you need it, no matter what it looks like outside.
Call Ambient Air Solutions today. Simplifying heating & cooling.