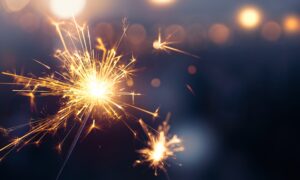 The new year is right around the corner, and it's time to start thinking ahead! Many people will go straight into New Year's resolutions, or they'll excitedly start looking towards vacation plans, family plans, and even new family members being born. We love the new year because it's a time of looking forward to a better future for us and our customers.
However, for some homeowners with a problematic furnace, this can be a time of headaches. You might be contemplating your HVAC in Livingston, MT, and anticipating repairs sooner rather than later. This can be stressful and it can turn New Year into a chore rather than a time of celebration. We're here to curb that by helping you create some furnace goals.
We believe that by having clear goals on how to help your furnace and what that could look like for your budget, we can start removing stress and give you the space to enjoy the holiday with your family. You deserve it!
1. Maintenance Is a Great Way to Start Off the Year
The first goal you need to set for your heating system is how you'd like to treat it. For homeowners that are looking to start 2022 off strong, using a maintenance plan is the best way to do this. Maintenance is a service that allows our professional technicians to inspect your system every year, make minor repairs and adjustments, and ensure that it's working properly and efficiently.
Maintenance agreements like ours also have a wide variety of perks you can take advantage of as a reoccurring customer that's part of our membership. Think of this service as a gym membership for your heating system, which—let's face it—is basically a member of the family at this point.
2. Always Go to a Professional Team for Repairs
This is usually the time of year when homeowners are starting to realize that the duct-taped solution that your cousin helped rig up in your heating system is not going to stay secure for long. Amateur repairs never really last, and there's a good reason why homeowners are steering clear of untrained help, even when it's cheaper than professional service.
Do your system a favor and make a resolution to call professionals for help from here on out. It'll save you time, money, and the anxiety of needing constant help.
3. Keep Some Money Saved Up for Repairs
Unfortunately, there's no silver bullet in the fight against repairs. Some heating systems, yes even a brand-new one, will need repairs throughout their lifetime. This is normal, since we put a lot of pressure on these very complex pieces of machinery, they are bound to have an error eventually.
As a homeowner, it's always a good idea to keep some money in savings for an eventual issue with your heating system. It might not be this year, and you might be able to mitigate the brunt of those costs with maintenance and a great team of professionals, but they will always be there waiting in the shadows.
Contact Ambient Air Solutions today for comprehensive HVAC care. Simplifying Heating & Cooling.