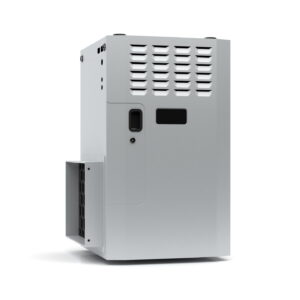 Energy efficiency is a term we throw around a lot on this blog post, but it's absolutely vital that you know how to handle this kind of information. The efficiency of your energy-consuming devices is going to be more and more important as electricity and gas prices rise, and as more eco-friendly laws are legislated into action. The less energy your home uses to stay comfortable during the fall, winter, and spring, the better off your budget will be.
In the old days, you could kind of survive with any type of heating in Bozeman. You could just have a fireplace and an ancient furnace that kept you warm. But now, fireplaces just won't cut it and an ancient furnace might cause bills to skyrocket month to month.
Today, let's focus on a few strategies to run your heating system the right way and get your energy efficiency levels to where they should be.
Routine Air Filter Changes
The air filter is an important component of your heating system. It traps contaminants and protects the sensitive components of your heater from getting overwhelmed, becoming dirty, and being worn down. Without this component, you'd be lucky if your heater lasted half as long as it's supposed to.
However, with such an amazing component, there's a caveat. The air filter needs to be changed out regularly, there's just no way around this. If the filter gets too clogged up, it will stifle the airflow to your system and cause it will consume more fuel or energy to compensate. This is one of the easiest ways that customers can run into efficiency problems with their furnace or heat pump.
Set Up a Chart for Your Bills
In this industry, knowledge is power. We've talked about how beneficial it can be to compare your last year's heating bills with this year's, but what about years before or after those? We recommend setting up a chart!
If you can put together a chart of all the heating bills you've experienced in recent memory, you might be able to see trends and patterns that are vital for evaluating your home efficiency. If your heater is twice as expensive to run as it used to be, then it might be time to evaluate a replacement.
Keep in Contact With a Pro!
It's important to think of your local professional HVAC technician (like the ones on our team) as a resource. We don't always need to be the person you call when you're dealing with an emergency, we can also be your trusted source for energy efficiency tips and savings methods.
If you've got great HVAC technicians that you trust on speed dial, you can ask them questions about your heating system and ways to address poor performance or efficiency. Technicians love this kind of stuff, and the members of our team go out of their way to ensure that every customer is running their high-tech heating system in the best possible way.
This line of communication can be a godsend when you're struggling with high heating bills and a quick online search just won't give you the results you need.
Call Ambient Air Solutions to learn about more energy-saving strategies. Simplifying Heating & Cooling.