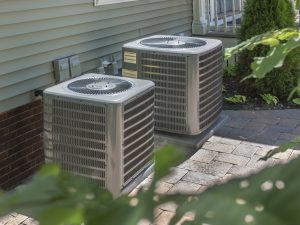 Air conditioners might be covered and waiting for summer to arrive, but what if we told you that they could be uncovered now and that there's work to be done? Air conditioner maintenance is a tried and tested solution for long term AC problems, like higher energy bills and faultier operation, because having a qualified HVAC technician inspect your system can make sure that any issues are noticed and addressed handily.
We didn't expect you to believe us just from talking about it, so we decided to list out some reasons why AC maintenance in Bozeman is an easy way to save you money with some cold hard facts. If any of the following sounds even remotely helpful to you and your AC, then don't forget to call our team today. We're specialists in providing maintenance to all sorts of makes and models of AC systems.
Benefits of Air Conditioning Maintenance
It's pretty clear that air conditioning maintenance provides benefits, otherwise, it wouldn't be offered or talked about as much. Though, it's unsurprising that many homeowners don't actually know what those benefits are. We're going to go over some of the concrete details of this type of service so you can see why we think it's so important!
Air Filter Change
Do you remember if you changed your air filter before you took your AC system out of commission last year? Well, regardless of if you did or not, scheduling maintenance can be an easy way to have your air filter replaced. This process is vital to the efficient and effective functionality if your system, so it's vital that you remember to have this performed.
Coil Cleaning
Even with a changed air filter, dust particles are going to get through and dirty up your air conditioner's coils. These coils are incredibly important to the cooling process, and over time they will become less effective without substantive maintenance to clean them off.
This cleaning process should never be done by anyone other than a trained professional, so having an HVAC technician provide sensible coil cleaning during air conditioner maintenance is an easy way to avoid problems down the line, and extend the lifespan of your system.
Refrigerant Recharge
Without the correct amount of refrigerant in your air conditioner, you're never going to get your home to the right temperature. Luckily, when scheduling air conditioner maintenance, a trained professional will check refrigerant levels of your cooling system—making sure that it maintains the correct amount and is able to easily cool your home. Without a maintenance inspection, how will you know that your refrigerant isn't leaking?
Sign Up with Us
Did we mention that maintenance provides benefits like lowering energy costs, increasing the lifespan of your system, and decreasing the frequency of repairs? All that can be accomplished with routine maintenance throughout the years. From refrigerant recharge, to coil and filter cleanings, a trained professional will make sure that your system is in tip-top shape for the summer to come.
Sign up for quality air conditioner maintenance with Ambient Air Solutions. Simplifying Heating & Cooling.