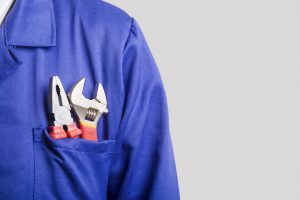 Heater repair isn't something that comes about easily. The winters here can be brutal, and having your heater shut down when you least expect it can be even worse. That's why we've got some quality of life tips to help you improve the condition of your heater and hopefully avoid heating repair in Helena.
Though, we're going to be honest with you. Heating repair is inevitable when you live in a climate like ours. We use our heaters so much that in the decades they're supposed to chug along happily, they're bound to run into some issues. Just keep in mind that when heater issues do arise, you don't have to face them alone.
Our team has the qualifications and experience necessary to get your heater back up and running again. Please don't look to an amateur or a family member to take a look at your system. This could cause more trouble than it's worth and you might end up paying more than you signed up for!
3 Tips for a Happy Heater
We promise that these tips aren't too complicated for homeowners to try on their own. We also want to make sure that your heater is in great condition when winter returns this year. So, take a look at your heater and make sure you give us a call if something isn't right.
Replace the Air Filter
Many homeowners haven't replaced their air filter in an awfully long time. Some homeowners don't even know their furnace has an air filter! Whether you belong in either of those categories or not, this is the first step towards mitigating heater repair.
Replacing the air filter is a job that can not only be done by a homeowner, but we always encourage homeowners to replace their heater's air filter. When the air filter gets clogged with dust and debris, it can begin to stifle your heater, making it work harder to pull in the fresh air it requires to run smoothly.
Schedule Annual Maintenance
This might seem like an obvious solution to mitigating heater problems, but bear with us. Many homeowners don't even consider calling a team of professionals for maintenance, because they think HVAC experts are only necessary when installing, repairing, or replacing a piece of equipment.
HVAC professionals actually love being called for maintenance appointments. We can do a thorough inspection of your heater, making minor adjustments as we go, eventually giving you the green light for when we think your system is up to the task of heating your home for another winter. If, for any reason, your heater has something wrong with it, we'll be sure to let you know so you can schedule repairs at the most convenient time for the most affordable price.
Stay Vigilant
The biggest threat to your heater's lifespan is neglect. Homeowners that don't pay attention to their heaters are just waiting for an emergency repair to come up at an inconvenient moment. We're here to mitigate that problem, so call us and schedule maintenance to avoid future expensive repairs today!
Call the team at Ambient Air Solutions today! Simplifying Heating & Cooling.