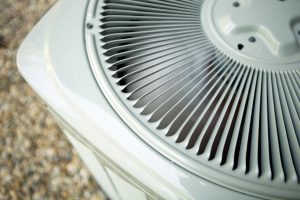 Let's get one thing straight—air conditioners don't last forever. There is no repair, no quick fix, or magic spell that will make your air conditioner work like it did when it was brand-new. We're not saying that your air conditioner can't function as if it were brand-new, but eventually, every piece of machinery wears out and needs to be replaced. We hear the same thing every year about computers, cars, kitchen equipment, and more!
The problem isn't convincing people that their AC will need to be replaced one day, it's showing people their system is about to go when it really is. We want informed consumers who know exactly when to replace their air conditioner. Luckily, with our handy guide and our service professionals to work on your air conditioning in West Yellowstone, you can know exactly when it's time to replace your old AC.
Keep reading, you won't be disappointed.
When to Repair or Replace
As a homeowner, it's your job to know when to replace something or just repair it. If a lightbulb goes out, or your dishwasher breaks down, you're responsible for making the final decision that will determine whether it should be repaired, or a brand-new system should be put in place.
With air conditioners, it can be harder to make this decision, but it's still your decision nonetheless! That's why we've included some basic information for AC owners to remember, so they can make the most informed decision possible. Take a look.
Your AC requires frequent repairs. An air conditioner requires a few repairs in its lifetime—tops. If you're calling a team of professionals for repair multiple times every year, that's not as responsible as some homeowners would think. An AC that requires frequent repairs probably has a reoccurring issue in it that should be remedied by a replacement.
The system isn't running efficiently. Air conditioners aren't just a one-and-done deal. They need to be paid for every single year they're in operation. They consume energy, and it starts to strain your wallet when those energy costs are more than you signed up for originally. Compare your previous year's energy bills and take note if there's a difference. A system replacement could fix that.
It's getting old. Air conditioners are only supposed to last between 10 and 15 years. This isn't really negotiable since efficiency levels dramatically decrease and repair amounts increase as your AC crosses this threshold. Don't fret, most HVAC technicians see this coming and can give you great options before this crucial point hits.
It's costing too much. Here's a great rule of thumb. If your old AC costs half as much or more as a new AC just to repair, then you're probably not getting your money's worth. By signing up for replacement services, you're sending your hard-earned money a lot farther than otherwise.
Contact Us
AC replacement services don't have to be difficult. By calling our team, we can provide you with sensible options and detailed prices that match your home and your budget. Sound like a plan? Call us today.
Get in touch with the team at Ambient Air Solutions today. Simplifying heating and cooling.