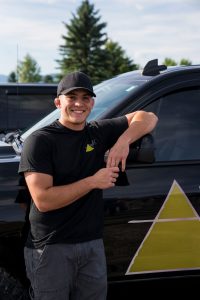 The shift from winter to spring can be abrupt. All of a sudden your home can be inundated with high temperatures, and your coats just don't feel necessary anymore. While we urge anyone who is active to take advantage of the warmer temperatures when they hit, we also want homeowners to be aware of some simple things that they can do to improve their home comfort during spring.
This blog post isn't just about heating or cooling systems. In fact, we'd like to shift our attention to smart thermostats in Bozeman, MT, and other systems we rely on to keep our homes comfortable. As long as your home is set up to transition swiftly from winter to spring, you shouldn't have much to worry about.
Here are 3 tips to help you transition accordingly. Don't forget to call our team for any last-minute services or support you might need before spring hits in full swing!
1. Invest in Yearly HVAC Maintenance
HVAC maintenance is the first line of defense for homeowners that want powerful heating and cooling throughout the year. As spring approaches, the coldest temperatures are behind us and the hottest temperatures aren't quite here yet. This mild break in between the extreme seasons is the perfect time to take a look at the quality and condition of your HVAC system and invest in some maintenance services to further that goal.
When a professional maintains your heater or your air conditioner, they're inspecting it for any safety or efficiency issues that might cause you problems. If an air conditioner is dirty and malfunctioning to the point where it might cost you 10% more on your energy bill per month, a technician will be able to stop that and alleviate the problem with a small component replacement or even just some adjusting.
2. Upgrade Your HVAC Appliances
It's not just about your HVAC system! For homeowners who know their HVAC units are in great shape, upgrading your thermostat is the next best move you can make. This is because the thermostat is the centralized brain of the system, it controls and dictates the comfort levels of your house. If your thermostat is ancient and still either an analog one or over 10 years in age, then it's likely leading to a lot of inefficiencies.
Why not check out upgrading to a thermostat that can use Wi-Fi capabilities? This would allow you to control your HVAC system from anywhere in the world with Wi-Fi!
Or, you can invest in a smart thermostat that is programmable. Learn to improve the efficiency of your HVAC system by setting programmable schedules that cause less strain on the system and keep things comfortable.
3. Clear Out Vents and Areas for Proper Airflow
Are you noticing dirty air vents scattered throughout your home? Or perhaps your furniture is blocking said air vents and you just can't even tell anymore? This is going to hurt the efficiency of your home when temperatures go from one extreme to the next.
There's a reason why spring cleaning is a thing! Take out the broom, move around some furniture, and have fun revitalizing your home! This will inevitably clear up more space for better airflow and higher efficiency levels.
Contact Ambient Air Solutions for comprehensive HVAC services and reliable support. Simplifying Heating & Cooling.