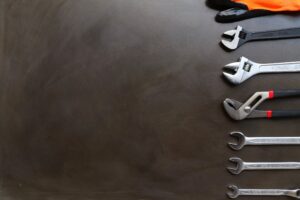 There's some pretty serious competition these days when it comes to HVAC service. We understand that it can be extra difficult when you're a new homeowner, or someone new to our community, and you're trying to find a long-standing, trustworthy team to choose for your HVAC services. We're not here to just tell you to call us, instead we're going to talk about why it might be a good idea to call us.
We've been providing quality services for furnaces in Bozeman, MT for years. But that's not where our expertise ends. We can perform quick fixes on air conditioners and indoor air quality systems as well.
Let's talk about a few important aspects of HVAC to consider when choosing a new professional. Once you know what to look for, the process of choosing a new team doesn't seem so hard!
Qualifications That Matter to You
Listen, we're not going to try and tell you how to make such an important decision. Choosing an HVAC company to provide high-quality services for your furnace or your air conditioner is something that homeowners should be really involved in.
We're just here to talk about why some qualifications might be more important than others. If you're interested in experience, expertise, training, and 24/7 care, then keep reading.
NATE and EPA Certifications
NATE stands for North American Technical Excellence, and EPA refers to the Environmental Protection Agency. Both of these certifications require rigorous training and are only achieved by the best technicians in the industry. That's why there's a good chance that when you see a team that boasts these qualifications, you're getting good work hands down.
With higher efficiency systems becoming more prevalent, these certifications are more important. It requires more of a technical background in order to provide adequate repairs and maintenance on these types of systems than it did 20 years ago.
Labor Warranties
Warranties are amazing. They allow you to forgo the costs of a quick fix or heavy-duty repair if your system is covered by one. Different companies boast different warranties, as well as manufacturer-guaranteed warranties.
Our team specializes in a 60-day labor warranty on all repairs that are made. This basically means that we will fix your furnace without any labor costs if you notice something else wrong with it in 60 days of the last fix. This is just an added layer of protection to make you feel secure.
Experience in the Field
When you call a professional team of HVAC experts, strike up a conversation. Ask about how long they've been doing their job, how much experience they've had with the specific technology you own, and describe your problem. You'll be able to tell pretty quickly if they're out of their league, or if they've seen this kind of problem before.
Experience is incredibly important. Our technicians have worked on several different types of systems for decades, which means we never really see a problem that we haven't addressed before.
24/7 Emergency Service
Sometimes furnaces break down when you least expect them to. Nobody feels good with an HVAC team that takes regular vacations and can't help you when you need it. Work with a team that provides 24/7 emergency services so you know you're always taken care of.
Call Ambient Air Solutions today. Simplifying Heating & Cooling.