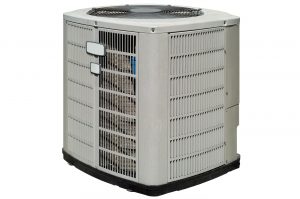 An air conditioner is not supposed to make any noise, contrary to some popular opinions. You wouldn't believe the number of homes we've stepped into, only to be treated to a clanging, banging, clicking, and whirring air conditioner that the homeowner thought was absolutely normal. In fact, these types of noises tend to go unnoticed simply because homeowners just don't know that they usually represent a problem to your system.
So, today we're going to talk about some of the more common noises that your air conditioner might be making and what those noises might represent. In almost every single case, a noise coming from your air conditioner represents a huge need for AC repair in Big Sky. Don't believe us? We promise that without professional help, you'll be seeing a breakdown or expensive repair in a matter of months after you notice a problematic noise.
So, let's nip this in the bud early, shall we?
Common AC Noises
Just because these noises are common, doesn't mean they're good. We only call them common because we're HVAC technicians, we specialize in fixing these problems that are signaled by loud noises. If you're hearing sounds come from your AC, we can be the team to fix your system so it is silent again!
Banging
Let's say you took a loose component or motor and jostled it around inside a large metal box. You'd probably hear it make a banging sound right? Well, you're right on the money!
A banging sound is usually caused by something that's loose or broken, perhaps a piston pin or crankshaft, that's being jostled around the air conditioner's compressor. This might seem benign until you realize that this jostling part can become a nightmare for the other, more sensitive, parts within your AC's compressor. Stop this loose or broken part from damaging other parts by having it repaired today.
Clicking
We must be talking about the clicking noise that signals your AC is starting up or shutting off, right?
Well, technically yes. When your AC starts or stops, it makes a clicking sound. However, if your AC starts making other clicking noises, then you're likely dealing with a problematic electrical system that's malfunctioning. You could also be the victim of a faulty thermostat, which connects electronically to your AC. With that in mind, pay attention to the amount of clicks your AC makes, so you can tell one of our technicians when we get there to fix it.
Squealing
No, there isn't a pig inside your air conditioner. More likely, is that one of your rubber belts in your blower wheel is malfunctioning or coming apart. Not only that, but a squealing noise could signify that your fan motors are having trouble as well. Either way, squealing is nothing good and should be checked on by a professional.
What Next?
We're guessing if you've gotten to this page, one or more of these sounds might seem familiar. If they do, you're going to need professional AC repair to right the wrong inside your system.
Call our team at Ambient Air Solutions for a quick repair to your AC Simplifying Heating & Cooling.