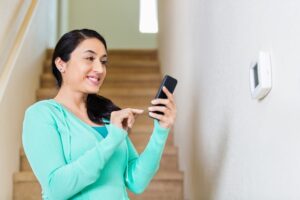 Heat pumps are becoming increasingly popular among homeowners in Montana as people understand the wonderful advantages that come with this HVAC system. These air conditioning systems have become particularly common in climates where homeowners have to deal with hot summers and mild winters, making them an ideal fit for heating and cooling needs throughout the year.
If the time has come for you to invest in a new HVAC system, installing a heat pump could be the ideal way for you to meet your needs for air conditioning in Bozeman, MT. If you are unsure whether you should stick with the traditional central air conditioner or upgrade to a heat pump, this guide will help you.
We will list some of the most important reasons why you should consider investing in a heat pump for your home in Bozeman.
3 Reasons to Invest in a Heat Pump
Here are some of the most compelling reasons you should consider investing in a heat pump for your home.
1. All-year heating and cooling solution
A heat pump's name suggests that it is a heating solution. However, it does the task of heating your home during the winters and cooling your house during the summers. The basic premise of a heat pump is that it provides a single solution for your home's heating and cooling needs. It means that you do not need to invest in an air conditioner and a furnace alongside it. A heat pump will also save space and provide more convenience because it does the job of two separate systems.
2. Energy-efficient heating and cooling
Heat pumps rely on the flow of refrigerant through the system to perform heat transfer so that they can keep your home cool in the summer and warm in the winter. The heat pump cools your home in the summer by absorbing the heat from the indoor air and transferring it outside using the refrigerant flow.
During the winter, the reversing valve on the heat pump changes the direction in which the refrigerant flows. The unit will then start absorbing the heat from the outdoor air and transfer it indoors using the refrigerant. This process makes heat pumps more energy efficient because they do not rely on burning fuel or any electrical heating elements to provide warm air.
3. Increased home value
With the rising popularity of heat pumps, especially here in Montana, where the climate is ideal, these systems become valuable additions to homes. This energy-efficient, effective, and versatile heating and cooling solution can give your home an edge over homes that rely on separate systems to meet their heating and cooling needs.
Are You Ready To Get A Heat Pump?
If your old air conditioning system has finally run its course and you are ready to buy a new system, you might want to consider investing in a heat pump. Considering the substantial advantages that a heat pump offers over traditional central heating and cooling systems, buying a heat pump could be a massive upgrade for you.
Once you decide on which HVAC system will meet your home's heating and cooling needs the best, you will need to hire professionals who can replace your old unit with the upgraded new system, and that is where we come in at Ambient Air Solutions.
Call Ambient Air Solutions today with your comfort needs. Simplifying Heating & Cooling.