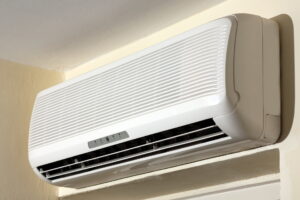 We know how much homeowners in our area love their ductless mini splits. They provide perfect cooling during the summer, and energy-efficient heating during our fall. Before you sit down and relax to enjoy your spooky movie marathon for the Halloween season, it's important that you focus on one last point of order—repairs.
If you've got one ductless air handler that's causing trouble, or you've got a system that's leaking on your wall, then you're going to want that taken care of as soon as possible. When it comes to air conditioning repair in Ennis, MT, anything that has to do with moisture should be fixed before our cold season strikes. That moisture dripping from your system is not only a breeding ground for mold, but it will also start to freeze and cause a whole host of other problems down the line.
Let's talk about three common ductless AC repairs that you might need soon.