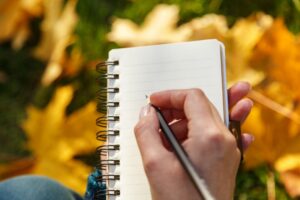 We're well into fall and here in Montana, you've probably been using your heating system for a few weeks. By now, you should have a good idea of how your heating system is doing. How confident do you feel about its ability to get you through our harsh winters?
Here's an easy way to determine how well your heating system is doing: give it a report card! Consider its performance up until now and assign it a grade from "A" to "F" using our grading scale below. If it hasn't been the best student, schedule heater repair or maintenance now to ensure it's ready for the remainder of the season.
My Heater Is An "A" Student!
Excellent! We're glad your heater gets a gold star for its performance. A heater that warrants an "A" heats your home quickly and efficiently without any pockets of cool air or exorbitantly high heating bills. You've probably kept up with regular annual maintenance appointments which earns you a gold star as well! Keep it up, because the fastest way off the honor roll is to skip this essential service.
My Heater Earns a Solid "B" Grade
Very good! So far your heater is doing a commendable job of keeping your home comfortable. However, a "B" certainly isn't an "A," so what held you back from giving your heater the "A" grade? Perhaps you haven't scheduled annual maintenance yet which is necessary to keep a heating system in tip-top shape. While a "B" grade doesn't necessarily mean it needs a service call, definitely be vigilant in the coming months and call us if it slips into the average zone.
My Heater Gets a "C" for Concerned
Oh no! In Montana, a score of only average this early in the heating season is putting the "C" in Cause for Concern. There's definitely room for improvement here. Is your heater making some unusual sounds? Does it seem like it's taking forever to reach the temp on the thermostat? Have you skipped its annual tune-up or is it at the end of its lifespan? Take this mediocre grade as a wake-up call that it's time to call us to come take a look. It might only need a tune-up or minor repair to get it back to being an "A" student.
My Heater is Barely Passing With a "D"
That's not good! A barely passing grade is not acceptable in Montana, even if you have a backup heating system such as a fireplace you've possibly been relying on. Perhaps the airflow is weak or the temperature of the air is cool or lukewarm instead of hot. Although your heater is barely working, don't despair. Give us a call and we'll see what we can do to boost its performance.
My Heater Gets an "F" and I'm Freezing!
Oh dear! If your heater is failing to heat your home or even worse–won't turn on at all–call us ASAP to schedule service.
Contact Ambient Air Solutions today for professional heating repair in Belgrade, MT. Simplifying Heating & Cooling!