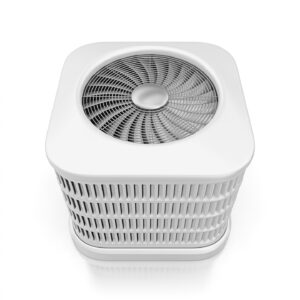 When you hear the word AC replacement, what comes to your mind? Is it the horror of seeing thousands of dollars deducted from your bank account? Or perhaps it's the terrifying realization that it might take all day and you'd have to miss a day of work, or find someone to take care of the kids so they don't get in the way? Just take a moment to think about those situations and remember they're usually not how a replacement works.
Advertisements and the media have done a good job making us think we need to pinch every penny and repair our HVAC systems well past their retirement age. The truth is that homeowners end up saving more money with a normal replacement than repairing their ancient systems year after year.
Today, we want to alleviate your concerns and talk honestly about replacing your HVAC in Manhattan, MT. No matter how unique your home is, or how particular your situation is, we've got your back!
How It Works With Us
For starters, we won't advise you to replace your air conditioner or heating system unless it benefits you in some major way. If you keep reading, below we've listed some of the reasons why it might be a good idea to explore the option of replacing your system with us.
However, we also want to stress that we make things easy. No, you don't have to worry about how long it will take or who else can watch the kids. Our team is full of respected AC replacement specialists, and we're also a local, family-owned company that knows what they're doing. We treat your home like we would a neighbor or family member's house, so we promise that we'll stay out of your way and respect the privacy of your home and your life.
Reasons to Start Thinking About Replacement
If you've gotten this far, then chances are pretty likely that you're worried about replacement. If your AC needs to be replaced, or if you think you shouldn't keep spending money to repair your old AC, then read on. We'll talk about some serious reasons to consider replacing your system for the benefit of your budget and your home.
Your AC is old. Air conditioners are only meant to last between 10-15 years of age. Beyond this, it's almost always cost-effective to have the system replaced.
Your AC runs up the bill. If each consecutive year is more expensive than the last when it comes to your energy bill, then replacement could be the perfect option for you.
You keep repairing it year after year. Air conditioners need to be repaired every once in a while, not every single year you own them. Frequent repairs mean your system is on its last legs!
You're not satisfied with the comfort of your home. This is a big one. What's the point of having an air conditioner that's old and outdated, if it doesn't even keep you comfortable? At this point, you're just wasting your money.
Our team specializes in stress-free, easy replacements for air conditioners that have run their course.
Call Ambient Air Solutions today with your comfort needs. Simplifying Heating & Cooling.