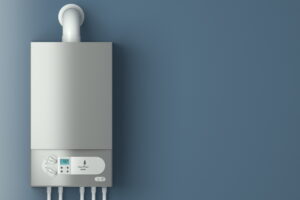 Well, why is on-demand television better than regular television? You can probably answer that question off the top of your head. And before you say that hot water functions differently than TV, you might have a lot to learn about this kind of technology before you shoot it down.
Yes, tank water heaters have been the norm for decades. And yes, tank water heaters will probably continue to be the norm for decades to come. That being said, tankless water heaters in Bozeman, MT are rising in popularity for some great reasons. If you've ever considered upgrading your water heater system to an on-demand one but thought the technology was a little too complicated for you, then keep reading.
We'll describe this kind of water heater, how it works and the benefits it provides to homeowners, in simple terms that don't make your head spin.
How It Works
Before we talk about how on-demand water heaters can be better for your home, we need to talk about how they work in general. Instead of heating up a tank full of water, an on-demand system heats the water as it enters your house when you need it. This is where the term "on-demand" comes from since you're only paying for hot water when you turn the handle on your faucet or shower.
Once the water starts entering your home through the on-demand heater, it gets super-heated by gas burners that can instantly get it to the temperature you want. This means that instead of having a reservoir of hot water to use that's eventually going to run out while you're taking a shower or shaving, you've got access to a nearly unlimited amount of hot water as it comes into your home. As long as you have access to natural gas and water, then you've got access to hot water!
Why It's Better
For starters, it's just a nightmare coming home after a long day at work to take a shower, only for it to run out of hot water only a few minutes in. Sometimes, whether it's using two appliances at once, or taking a long shower, you deserve access to more hot water than you get.
Sure, you could upgrade your tank water heater to a bigger tank water heater, but that's not really solving the problem, right? If you have multiple family members that use water, it's very likely that you'll run out of hot water at some point with a tank water heater. This won't happen with a tankless system unless it's been improperly sized. Here are some other added benefits of a tankless system:
It's efficient. On-demand water heaters are notoriously efficient and don't suffer from the standby heat loss that a tank heater does. (Standby heat loss is when your tank water heater wastes heat when you're not using it.)
It's low-maintenance. Since less water is coming in contact with the system itself, on-demand water heaters run into fewer problems than tank water heaters.
It's powerful. Not only do these systems work, but they work well. People often are surprised by how powerful tankless water heaters can be.
Call us! The team at Ambient Air Solutions can get you hooked up with a new water heater. Simplifying heating & cooling.