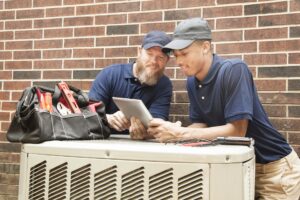 I'm sure you've heard the term "warranty" countless times while watching TV. Nothing makes a homeowner want to turn the television off more than a screaming, used-car salesman shouting about his amazing warranty while you're just trying to watch the game. However, as much as we're not used-car salesmen, that guy on the TV might have a point.
In the HVAC industry, warranties are a well-kept secret. Manufacturers might attach warranties to AC systems so that they're affordable for responsible owners, but they don't really care if homeowners void them or not. It's not money out of their bank accounts after all. We want to encourage all of our customers to keep their warranties for as long as possible.
Today, we'll talk about why warranties are so important and how they help you save on air conditioner services in Bozeman!