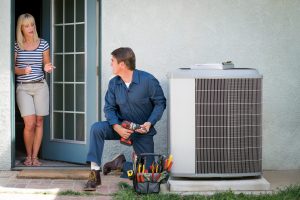 HVAC services offered by professionals have never been easier to sign up for—but signing up with the right team of professionals has never been harder. When we say right, we're not just talking about the team that offers the cheapest prices, or the most high-tech equipment, but the team that cares the most. How can you tell if your prospective HVAC contractor cares about the work they're performing for you?
Whether or not a contractor offers 24/7 emergency services can be an easy tool in determining that their main priority is keeping their community and customer base happy.
Today, we're going to talk about some of the unique advantages that 24/7 emergency service provides and why a contractor that offers this kind of service is leagues above others. AC repair in Big Sky is never needed when it's convenient, which is why it's so important to sign up with a team of professionals that can help you when you need it the most!
Service That's Necessary
HVAC service has become more necessary than it used to be. When technology was simpler, there were easier solutions to problems we had. Back in the day, all you needed was one window unit or an old furnace to do the job—but those systems were inefficient and hazardous. Now that we've got more high-tech solutions to our comfort needs, problems that occur are more complicated and require a well-trained professional to address them. That's why 24/7 emergency service means so much in this day and age.
Problems don't occur at convenient times. Sometimes you're dealing with a refrigerant leak in your air conditioner in the middle of the night and something doesn't smell right. Or, perhaps months down the line you're concerned about a gas leak in your furnace. These are not issues you can afford to wait on. They get worse and problems compound the more time elapses between then and when a professional takes a look.
How to Prepare
If you're dealing with a problem in your comfort system, it's always a good idea to shut the system off and wait until professional help arrives. But when you're dealing with a heating system in the middle of the winter or a cooling system at the height of summer, sometimes that's just not good enough. Some professional technicians are gone for weekends or holidays, and if you're stuck struggling with uncomfortable temperatures, that's just not fair.
With our company and others like us, 24/7 emergency service is set up for those inconvenient moments when you just can't stand to wait. Whether you're concerned about your safety, your property, or your comfort, you can call us any time—day or night—and we'll be there to help. Fast responses have a proven track record of mitigating problems and reducing expenses, which is why it's always a good idea to sign up for a team with 24/7 emergency services.
Give Us a Call
Did we mention that we provide sensible 24/7 emergency services? Call us anytime and we'll pick up the phone and help address your HVAC problem.
Call Ambient Air Solutions today. Simplifying Heating & Cooling.