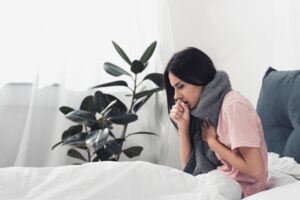 New Year's resolutions often have to do with improving health. People resolve to eat better, exercise more, and lose weight. Getting a good night's sleep is an essential component of health and happiness that people often neglect.
Our cold, dry winter weather can interfere with getting enough precious sleep. Dry air causes a multitude of problems in a home, from making it more difficult to stay warm to increasing the spread of illness.
Ambient Air Solutions has the solution for this common problem—the installation of a whole house humidifier. Instead of counting sheep to get some sleep, count on a whole house humidifier to help with not only sleep problems but other dry air issues as well.