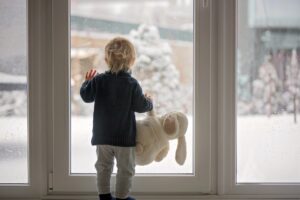 Heat, air conditioning, comfort… They're all the same thing. When the temperatures are unliveable or uncomfortable outside, you rely on your heating or air conditioning system to keep your indoor environment safe and comfy. This is why it's so important that you keep your heat inside during the winter and spring, and keep the outdoor heat outside during the summer.
Here at Ambient Air Solutions, we're very concerned with how homes in our area are keeping comfortable temperatures indoors. Sometimes we see overworked heat pumps or other types of heating in Bozeman, MT that just can't create enough heat for the whole house. If it's constantly escaping through air ducts, drafty doors and windows, and just isn't well maintained, that will never change.
So, let's change it together. We will be brainstorming a few ways to stop heat from escaping your home when you need it the most.