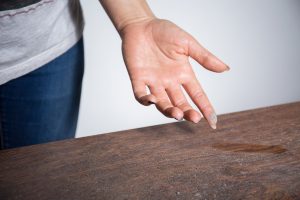 Indoor air quality is a tricky subject for business owners. It can be expensive to have machines constantly scrubbing the air of your building—but it can be more expensive to have poor air quality. Customers, guests, and clients with sensitive respiratory systems or asthma will quickly do business elsewhere when they can't take a deep breath in your establishment without coughing.
It's not as bad as it seems. Affordable commercial indoor air quality in Bozeman can be achieved with the right team. These systems are investments and should be treated as such. When they're allowed to clean air properly for over a decade, you'll realize how energy-efficient and cost-effective these systems are. Don't hesitate on this type of service because of the nightmare stories you hear.
So, is your establishment's air in need of scrubbing? What are the effects of bad commercial indoor air quality? Let's take a look.
What's the Problem?
We get it. Business owners are probably doing a double-take between their expenses and this blog post, trying to figure out what the big deal is. "Why should money be spent on indoor air quality systems?" You're probably asking, "Can't we just open some windows?"
While a small one-room shop might get away with opening a few windows, most buildings suffer from poor indoor air quality because of how tightly sealed they are. This is a blessing and a curse. A tight seal means you're paying less for air conditioning and heating efficiency but your air is recycling contaminants and becoming stuffy.
Problems with indoor air quality can also be against the law in many areas. Certain building codes require clean air for employees, guests, and residents. If your building doesn't do a very good job of eliminating contaminants, you could find yourself legally responsible.
Address Your Poor Air Quality
Are you suffering from poor air quality in your business or building? Perhaps you're not sure if you have poor air quality? Here are some of the more obvious signs that your air quality is lacking.
Constant coughing and sneezing. Coughing and sneezing is the first sign that something is wrong. Our bodies react strongly to air that is unsafe to breathe. Take this as a sign that your air needs to be cleaned.
Uncomfortable air. Are your humidity levels out of whack? Perhaps your air conditioner is working just fine but it's too humid or too dry in your building. Get your humidity levels addressed with a commercial indoor air quality system.
Mold growth. Mold thrives on moist and unhealthy environments. If you're noticing strange smells, feel that certain areas are too damp and dark, or you literally see mold growing on the walls—call us.
Consistent Complaints. Our bodies get used to breathing in stale air. Sometimes it can be almost impossible for some of us to notice poor air quality. Take complaints seriously and investigate.
Call Us
The truth is that we'll never know how poor your indoor air quality is until we are able to come and check it out. We've got the right tools and expertise to make your building safe to breathe in.
Call the indoor air quality experts at Ambient Air Solutions. Simplifying heating & cooling.