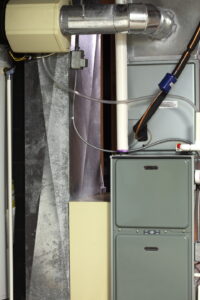 What is the first thing that comes to your mind when you think of a furnace replacement? Is it how wasteful it seems? Is it how expensive this kind of service likely is? Or perhaps it's the dread of how extensive this kind of work would be, and how much time you'd be without heat when you sign up? We totally get it and, as much as we don't like it, we understand the reputation that this kind of service has.
Well, we're here to change that. Furnace service in Helena, MT doesn't have to be such a nightmare and a replacement can actually be an incredibly exciting opportunity. If you're in need of a replacement or you've put it off for too long, then let us take this chance to convince you that furnace replacement can be a delightful service. We'll go into what this can mean in terms of savings, technology, and learning about the industry.
Furnace Replacements Are an Inevitability
We'd like to get you in the right mindset when thinking about a furnace replacement. They're not really optional like some homeowners might think, but they're a necessity when your heater reaches the end of its lifespan. Yes, we say lifespan because—unlike some myths that are circulating through this industry—every heating system has a lifespan where it becomes impossible to effectively maintain at a normal cost.
If you can start thinking about furnace replacement as less of an option and more as a necessity, it's going to become clearer why professionals like us talk about it so much. Approaching furnace replacement with this mindset helps you avoid being surprised by it, and also helps you avoid looking at it like it's some kind of fee for needing heat in your home.
It's an Opportunity to Save
We're always excited to talk to homeowners when they're considering replacement. It's not because we're going to make a big sale for our team, but rather because it gives us an opportunity to really help you save in the future. As members of the Helena community, our main goal is to help you achieve cost-effective, comfortable heating during the winter. And that's exactly what comprehensive furnace replacement services can do.
A replacement unit can heat better. As technology gets better, it gets easier for a furnace to fully heat your home, without cold spots or the weird quirks of your old heater.
A replacement will cost less. How many times do you have to call us each year for repairs on your ancient heating system? You can cut this number down to size by investing in a new heating replacement system.
A replacement will last longer. This goes without saying that the reason why it's called a replacement is because it replaces your old system!
A replacement will be efficient. The technology that exists in some of these new heating systems makes the combustion process hyper-efficient. You'll just get more bang for your buck with a replacement.
Call Ambient Air Solutions today for comprehensive furnace replacement. "Simplifying Heating & Cooling"