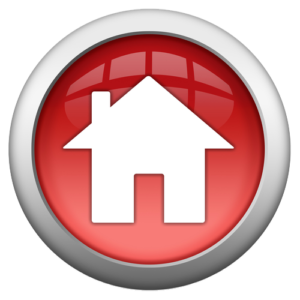 Portable air conditioners sound like a great investment when you first purchase a home, or when you're in need of emergency comfort. After all, you can just spend most of these hot summer days in one room, or swimming in the pool, right? While this might be the case right now, the truth is that our expectations and lifestyles grow over time. What seems comfortable now could quickly become a hassle within the next couple of years. Whole-home air conditioning systems are designed to remedy this problem by providing you with plenty of space and comfort.
As your needs change, so will your air conditioning in Helena, MT. Today, we want to explain why a central air conditioner, or some other kind of whole-home air conditioning system, is always going to be better than a portable unit. We'll explain how to go about upgrading it, and why upgrading could be a great decision for your budget!
The Problem with Portable AC Units
Portable air conditioners are a great first step, but they lose their charm fast. The first and most important thing to remember is that these units can't cool nearly as much space as a whole-home system like a central AC unit. They're portable, which means they're easy to move around, but they have to be since they'll be only able to cool the room they're in.
There are other problems with these systems as well. If you've got a home with high ceilings, then you're basically out of luck because that additional air volume is going to make it near impossible for any portable AC unit to cool it. Also, if you've got doors that aren't sealed tight or areas of your home that are "works in progress,' you're just going to see diminishing returns from your portable AC unit as that cool air leaks into places it shouldn't.
The Benefits of a New Central AC System
Central AC units are designed to cool your entire home. This means that all you need to worry about are the barriers between your home and the outdoors (so your exterior walls, windows, and doors), and the thermostat that's central to your home. Every single room can be cooled to your standards and you don't have to worry about moving the portable unit to the right place so it cools evenly.
Also, central air conditioners last longer and are built more robustly. They're not struggling to cool the room you put them in because they're sized according to the air volume of your home!
Central Air Conditioning Saves You Money
While they might be more expensive to install, central air conditioning is ultimately more efficient than portable systems. Their internal components are powerful and designed to use as little energy as possible to cool your whole home.
Many homeowners think that purchasing a few portable AC units can do the trick, but that's going to use a lot more energy than just one centralized system. Don't make this mistake!
It's time to contact Ambient Air Solutions to invest in a new, centralized AC unit. Simplifying Heating & Cooling.