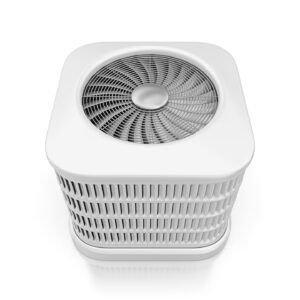 You probably hear the term "warranty" and think it's a similar selling point to a "guarantee" of good service. Warranties are valuable, and if one team offers a warranty on one of their products, you're just more likely to choose them. However, we want to be clear about some things before we just close out this chapter and say "AC warranties are good!"
There are a few guidelines that come with warranties. In order to take full advantage of such a powerful resource, we want to talk about what a warranty is and how it should be used. It's a valuable tool when used to protect your air conditioning in Manhattan.
Make sure that if you're trying to avoid repair costs in the future, you always invest in a system that's protected by a warranty. Then, try to use any means necessary to keep that warranty intact so that you can take advantage of it when the time comes.
Warranties Are Designed to Protect You
Warranties represent a protection plan on your air conditioner, heater, or other appliance. If you've got a repair or component replacement that's "covered by a warranty," then it means you're not liable for the cost. Basically, warranties represent free services that you can take advantage of as much as you want.
Warranties are great because they can protect you from faulty components or problems that aren't necessarily your fault or in your control. If a blower motor breaks down only a week after you installed your air conditioner, and it's covered by a 60-day warranty, then we'll fix that part free of charge!
Warranties Also Need to Be Protected!
Most warranties have two very important caveats that homeowners should be aware of. The first, for extended long-term warranties, is that the air conditioner or other appliance needs to be maintained on a regular basis. Letting a system lapse in its maintenance can void a warranty and cause you to be liable for any repair needs.
Also, warranties expect that you won't try to fix a problem yourself. Trying to open up your AC and fix an issue, only to call for professional help afterwards, can likely void a warranty too. This is because you could harm another component and cause further damages that the warranty isn't designed to protect.
Find the Right Warranty for You
Here at Ambient Air Solutions, we have our own warranty plans depending on the type of system or repair you invest in. Specific air conditioner models might get a manufacturer's warranty with a full installation, but those heavily depend on the model, the year, and other information. Feel free to call us and ask about any models with warranties we're currently selling.
Also, we have a 60-day labor warranty on repairs, which means that for 60 days your air conditioner can run with a guaranteed amount of cooling, or we'll fix the issue without charging you for additional labor costs. This warranty is valuable, and it's basically there to give you the trust you deserve when allowing us to fix your system.
Contact Ambient Air Solutions for AC repairs that stand the test of time! Simplifying Heating & Cooling.